ABOUT YINTONG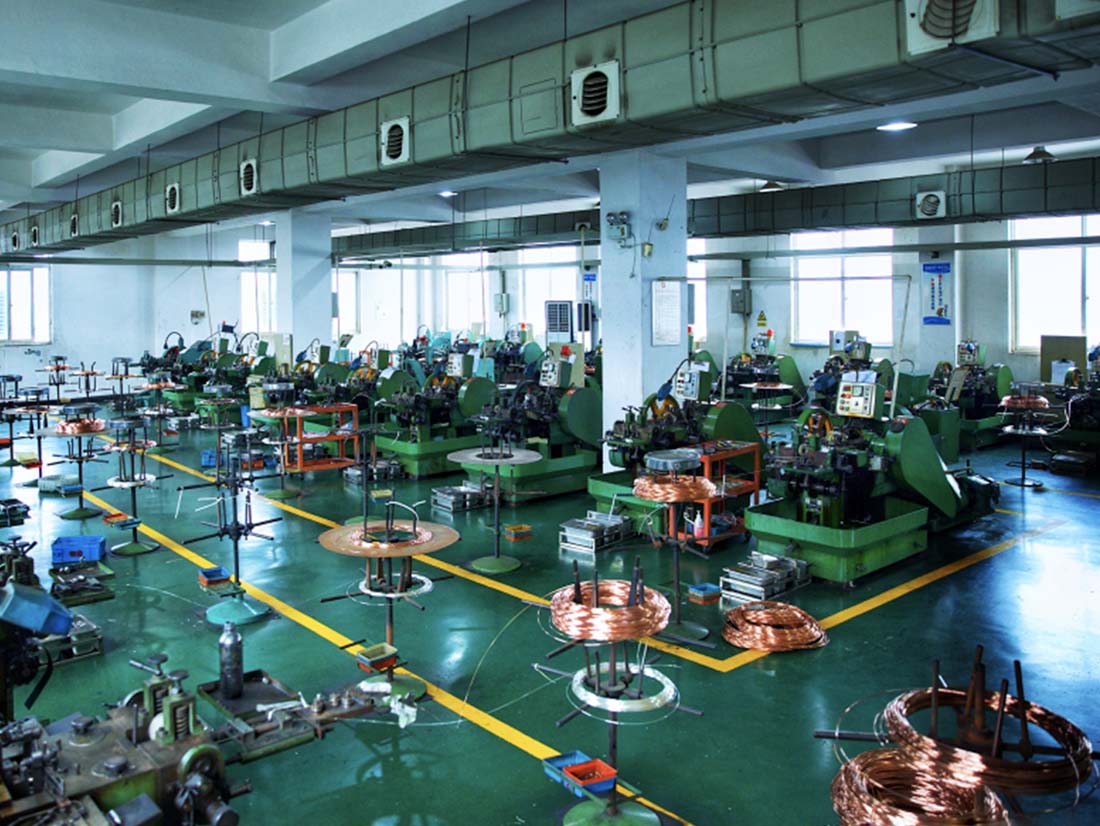 Yintong Electric, Committed to providing professional and efficient alloy contact supply chain solutions. Since its establishment in 1985, Yintong continues to deepen the industry, It has become a manufacturing enterprise integrating independent research and development, production and sales.
We have hundreds of machining equipment, a full set of environmental protection cleaning equipment, automatic visual inspection equipment and a complete test and inspection equipment covering the whole series of products. The products cover various categories such as rivets, composite contacts, in-mold riveting, composite sheets, etc. Serving first-line electrical and electrical enterprises at home and abroad, Widely used in various fields. As the first promoter to enter the alloy contact industry, Yintong has passed ISO9001 quality management system certification, And participated in the formulation and revision of a number of industry standards.
In the future, Yintong will always be customer-centric, quality-based, and continue to actively promote the development of the alloy contact industry with a more global international vision and an open and innovative spirit, and strive to create an internationally influential company. Chinese brand.
DEVELOPMENT
2021
On-Line In-Mold Riveting Equipment
On-Line Semi-Automatic Sewage Treatment Equipment Assembly Line
Update Your Smart Device
2017
Stop The Production Line Of Car Light Switch
Reconstruction and expansion of the old factory building, new factory building of 3000 square meters
2007
Introduce Machining Equipment
Generate Car Light Switch
Stop Fuse Box Production Line
2001
The Relocated Factory Covers An Area Of 3 Acres
Renamed Ruian Yintong Electric Co., Ltd.
1994
Introduced Machining Equipment To Produce Fuse Boxes
Composite Silver Contact Processing Equipment To Produce Alloy Contacts
Company Established Former Name: Ruian Baotian TONGYONG Electric Parts Factory
Main business: copper rivet + mold manufacturing
ADVANTAGE
After years of development, in order to better adapt to the market, Yintong has continuously improved the production technology and process of alloy contacts through the integration of the industrial value chain, formed its own competitive advantage in the professional field, and established a good reputation in the industry .

Nearly 40 Years Of Experience
Industry Mover

One-Stop
Independent Research And Development And Production

1000+Alloy Contact Styles
Support Customized Requirements

ISO9001 Certification
Participate In Industry Standard Customization